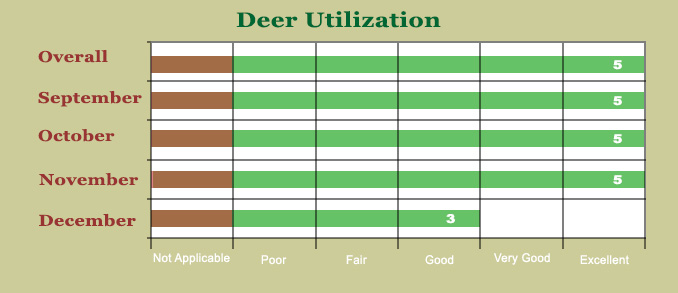 Utilization based on game camera survey on this crop choice + evidence of use
Growth Results
This was year 2 of this plot and it came up terrific and was one of our top overall drawing fields for deer and turkey. However, typical for Ladino plots, you do need to perform maintenance. I noticed grass and milkweed creeping into larger areas of this plot this year so I sprayed 2-4DB for the broadleafs 1x in July, and I sprayed Clethodim to control grass 1x in July as well. I will likely spray mid or late-june next year to get the grass and broaleafs a little earlier in the cycle.
Activity Results
Activity was again incredible. And if you recall, this plot is less than 100 acres from our camp and the hub of human activity on the property. I had deer in there every day, but that also included our #1 and #3 bucks.
Comments
Unlike last year, this was not our most popular plot but it was in the top 3. Since this variety of Clover is a perrenial, we need to perform some maintanance each year but it is minimal. Deer prefer this clover over our Durana plantings, however those plantings are much hardier and aggressive and require very little maintenance. So there are trade-offs to both.
---
September Photo (Macro)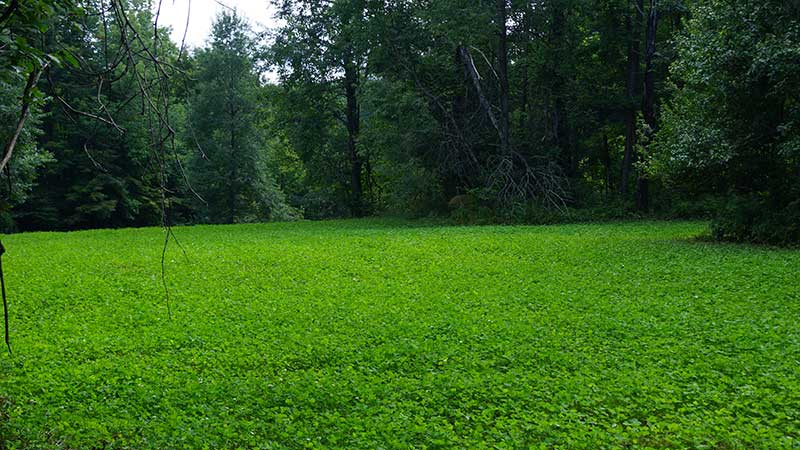 September Photo (Micro)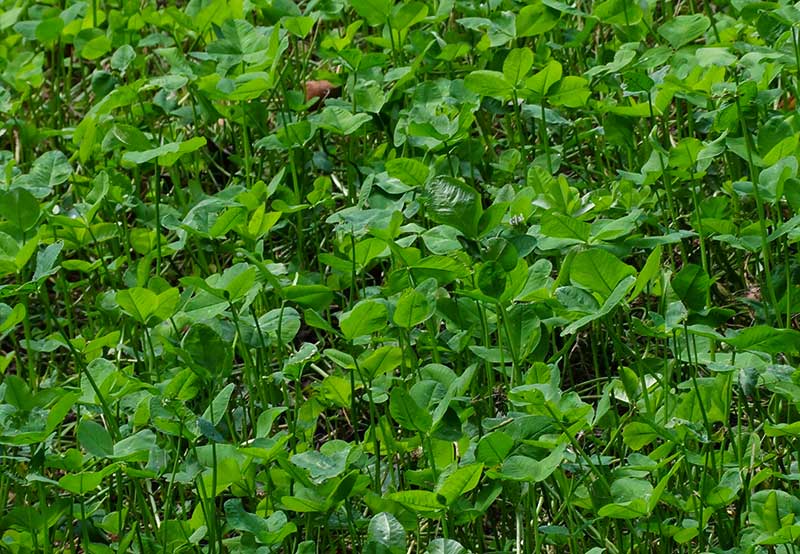 Trail Cam Photo