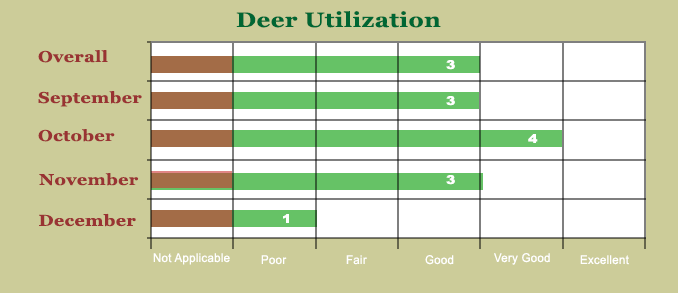 Utilization based on game camera survey on this crop choice + evidence of use
Growth Results
Grandpa Ray's Fall Draw was chosen for this remote kill plot right next to Food Plot 4. This plot used to be called Matt's plot and it was the best food plot on the property - at one time. Since I did not re-plant Plot 4, I decided to till this plot and try the Grandpa Ray's Fall Draw product. I planted it a little late and then it got hit with heavy, late-summer rains. It still came up - regardless, but it was slower than I hoped due to the rains and then it turned cool, so we never saw it's full potential.
Activity Results
Activity was good all things considered. This plot is very small and the rains and late start definately affected results here. We had plenty of deer moving through it but what was there was consumed very quickly. I wish we had planted two weeks sooner and a larger plot but by the time I got the seed I only had a small weather window to get it in the ground.
Comments
I like the looks of this blend and would plant it again. The results were good. Next time I'd like to try a better sized field.
---
September Photo (Macro)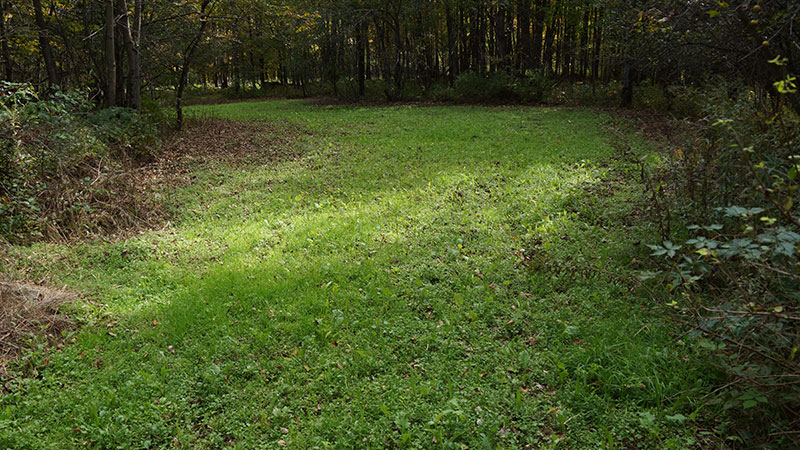 September Photo (Micro)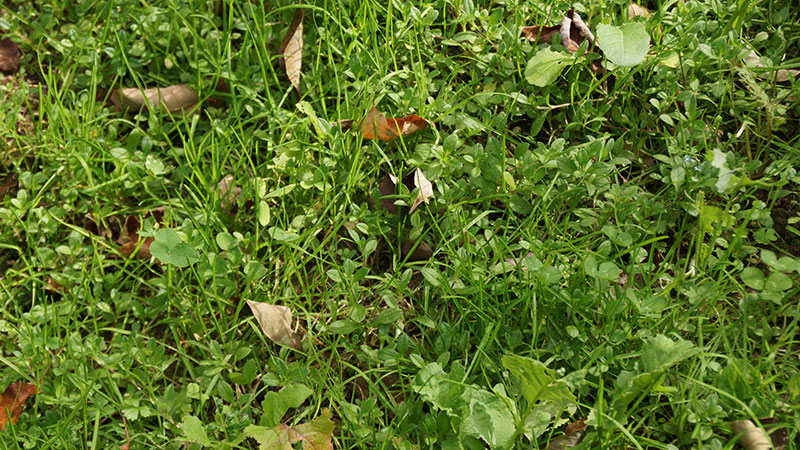 Trail Cam Photo