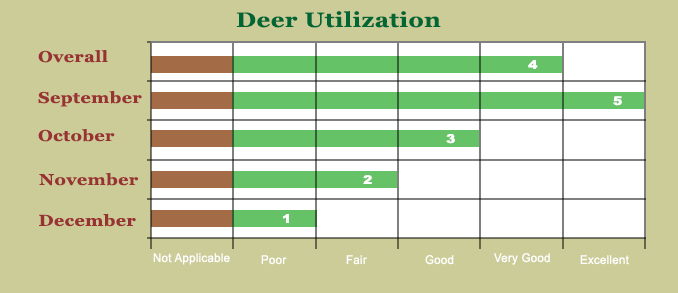 Utilization based on game camera survey on this crop choice + evidence of use
Growth Results
This is year four on my ladino plot and it still kicks ass. We had deep lush growth and and strong reseeding throughout the spring. I did have to mow and I sprayed clethodim for grass twice and sprayed 2-4DB for weeds once in early spring. I mowed it five times which is necessary to maintain a ladino plot when there is good moisture.
Activity Results
Activity was terrific but there was a lot of competition nearby with my unfenced soybeans so I'd say this plot was a distant 2nd or 3rd for utilization during spring, but during summer and fall it dropped way off.
Comments
This plot is doing well and does not need to be wiped out yet. I'll give it a fourth year but I am happy with the results.
---
September Photo (Macro)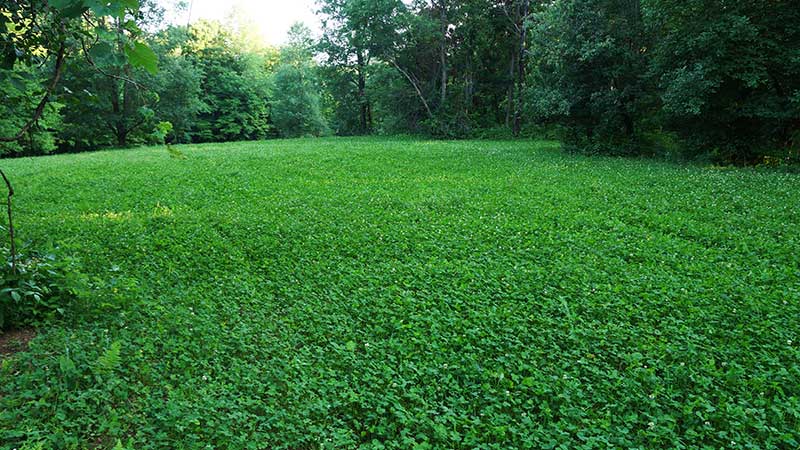 September Photo (Micro)