Transplanting crab apples trees
24-Apr-12
Habitat Improvement
There are two large crab apple trees close to the front of my property that have been neglected for years. This allowed many of the fallen apples to germinate and there were dozens of trees from 2-12 feet tall growing around one of the trees. The deer love them and are always around there when the apples are ripe. We dug out and moved 7 good sized trees further to the back of the property along a small ridge. This should allow the deer to feed closer to their normal travel routes.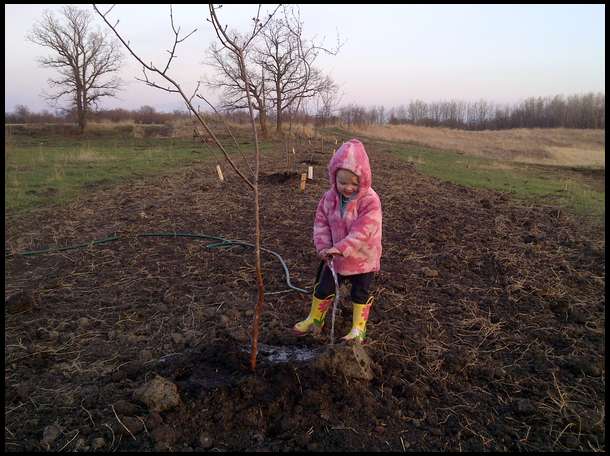 My 2 1/2 year old future huntress helping me water apple trees. She loves "hunting" with daddy and always wants to wear her Cabelas "Hunting Jacket" when we go to our property.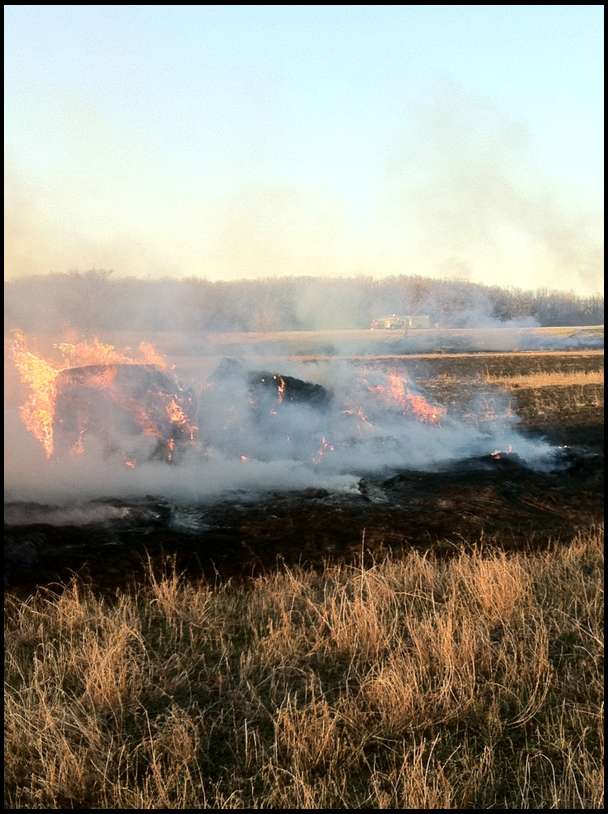 Some areas have been so badly neglected on this property we're burning off years of dead grass and undergrowth. This praticular day my dad started a fire that quickly got out of control due to very dry conditions and sudden gusts of winds. The fire department was called out and thankfully no damage to any trees or neighboring property. The fire easily cleared 5 acres of grass before being put out and no charges were laid!