food plot about 30 days in
20-Sep-12
Plot Checkup
about 30 or so days in. got some good rain last few days and its starting to look like a food plot now. still lots of spots where the seeder did not cover it well. seed came out too fast. about 4 spots where its really going thick and the other looks like some if it is just starting. but milk weeds are going good. even without the rain.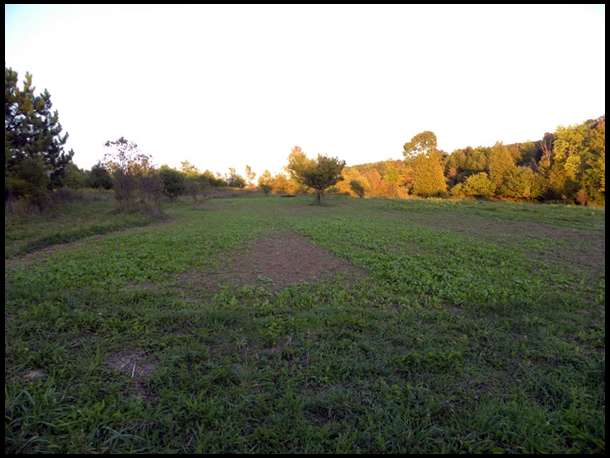 some spots not going good as it did not spread even. others very thick.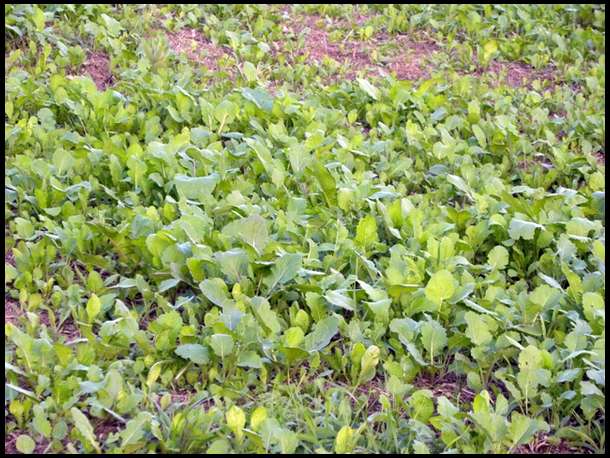 Close up of the shot plot mix.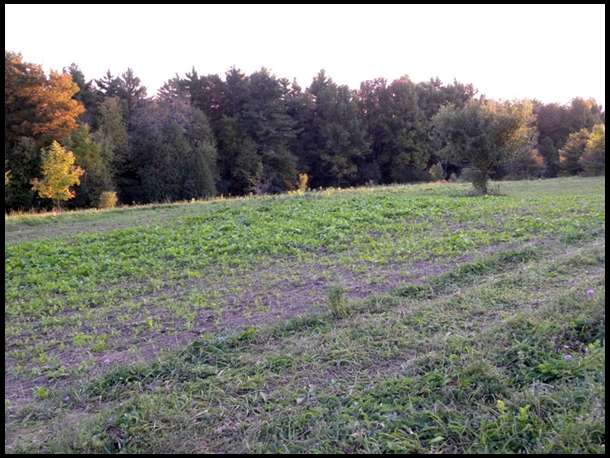 only about 1/3 of it is going good now. ran out of seed and did 1/2 of the plot in some old clover seed I had and its not going good.