2018 Season
30-Sep-20
Plot Maintenance
This was first year of electric fence, milorganite and peanut butter lure in tin foil...hahaha. Worked like charm...my best year for food plots since getting property.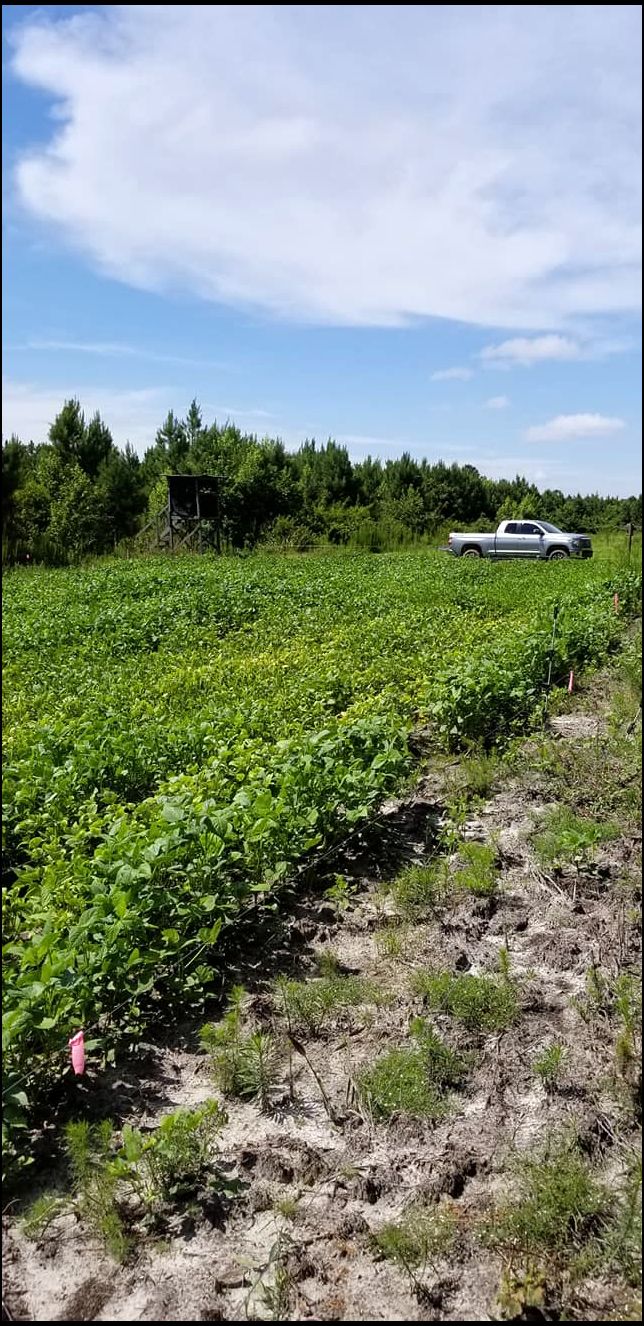 soybeans just before hunting season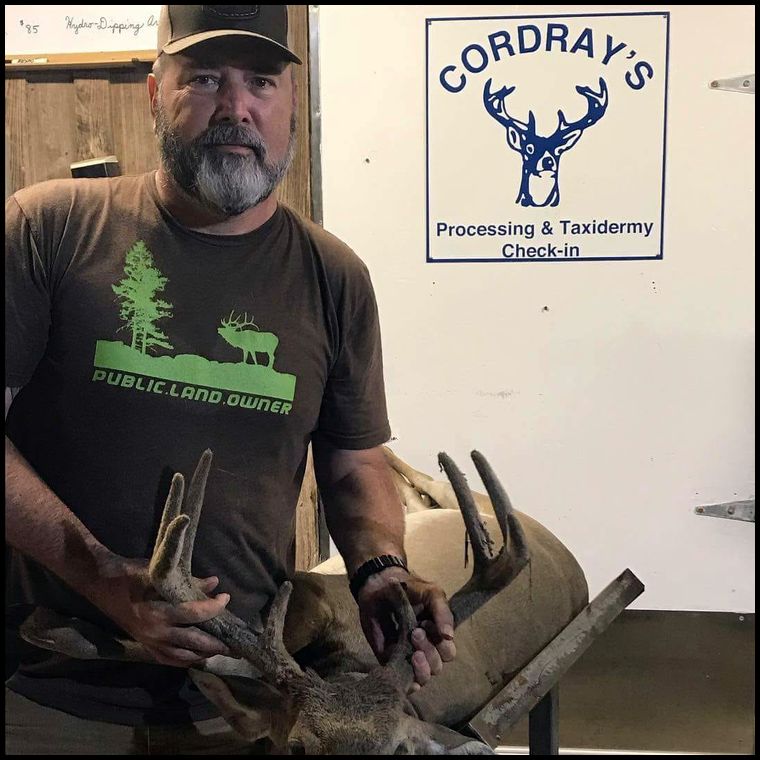 Sagging belly buck in velvet. 189 lbs which is big for around here in coastal SC...older deer with more coming. He came out to gorge on soybeans an hour before dark.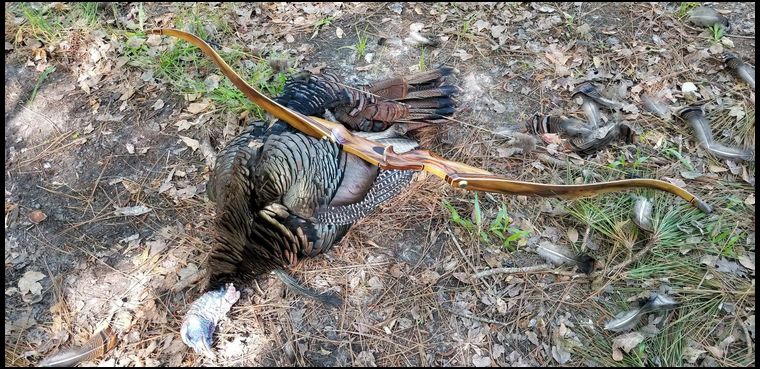 That following spring got my first turkey with my recurve after trying for years with near misses and blown opportunities.