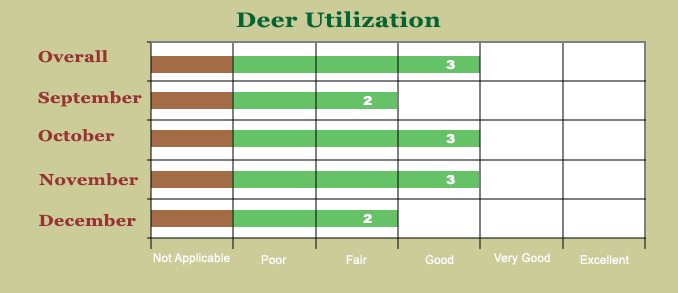 Utilization based on game camera survey on this crop choice + evidence of use
Growth Results
Full disclosure, this small plot is being phased out so when I had some seed left over from planting my Food Plot 2, I ran my tractor down to this tiny plot and ran the rest of the seed into the wet lowland soil. It came up OK, and as expected. We had a few bulbs but heavy fall rains swamped this plot so growth was marginal.
Activity Results
This plot used to be one of my top locations, but since I planted my big 3 acre plot literally 200 yards away, it has all but gone dead. Still, we had some activity here and was better than some of my other plots that I took care of.
Comments
This variety proves that even with no prep, no fertilizer or lime, and virtually no effort you can have a radish plot.
---
Plot Photo (Macro)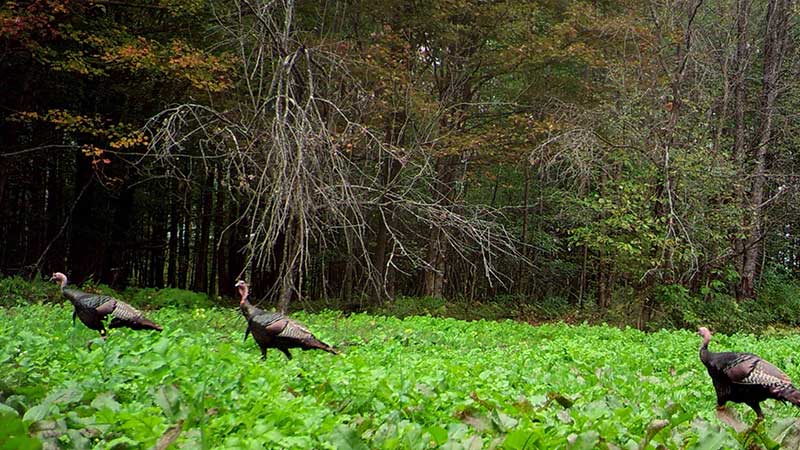 Plot Photo (Micro)