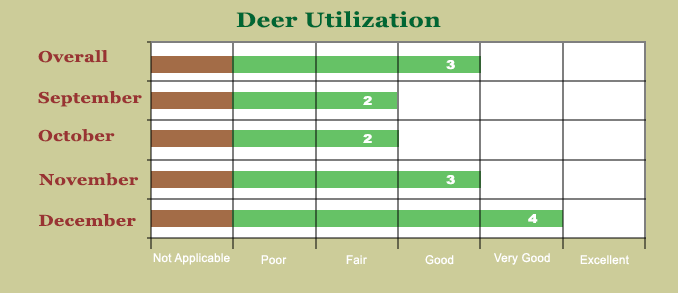 Utilization based on game camera survey on this crop choice + evidence of use
Growth Results
Please note, this plot was fenced until 10 days prior to maturity. It was fertilized according to a soil test and Sprayed 5 weeks after planting. Growth results were excellent for both leaf growth and beans.
Activity Results
Activity was decent, not great. We had far better results with the same variety soybean on our unfenced plot #2. We found this interesting. In late season, after the first snows appeared, the beans were hammered.
Comments
This plot grew magnificently. Could not be happier with the result of this plot. However, the deer did not utilize it as much as we expected. We watched most of the leaves dry up. We had a second field of soybeans that were unfenced and we could not keep the deer out of that field. Same variety. Late winter activity was substantial on the beans.
---
September Photo (Macro)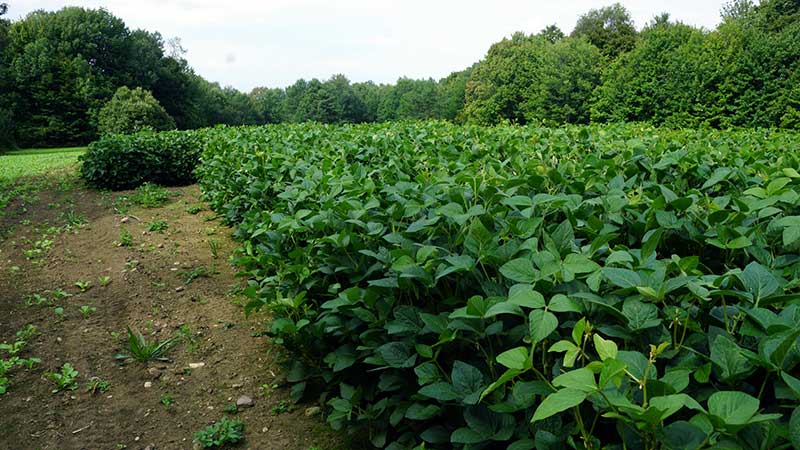 September Photo (Micro)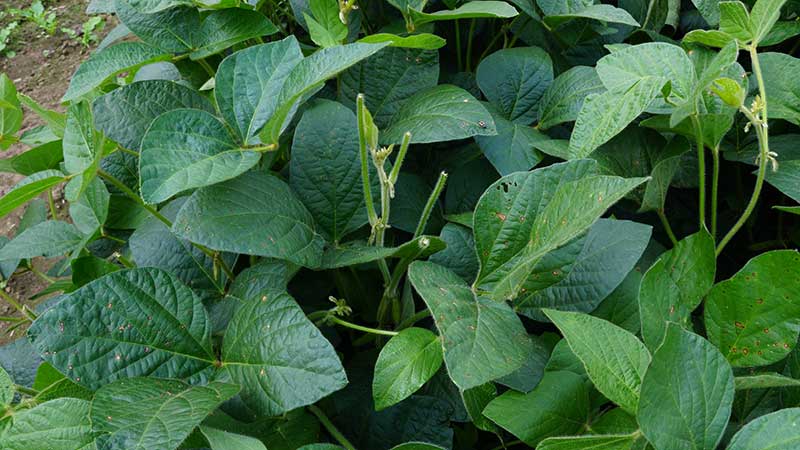 Trail Cam Photo