Utilization based on game camera survey on this crop choice + evidence of use
Growth Results
This is the 6th season on this perennial Durana clover plot and it's still terrific. I maintain it well. It required one application of 2-4DB herbicide to control the grass. I mowed it four times since it responds well to mowing.
Activity Results
Deer utilization is always consistent early in the season during October then it dropped off fast during the colder weather.
Comments
I will easily get a seventh year out of this plot. Outstanding in all regards.
---
September Photo (Macro)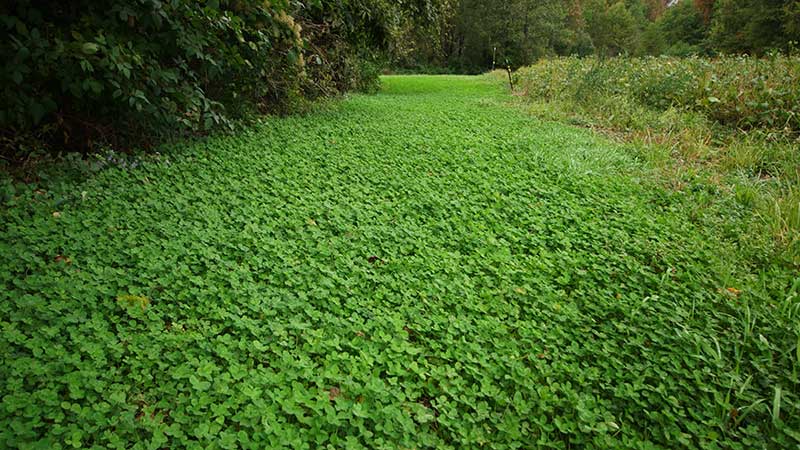 September Photo (Micro)