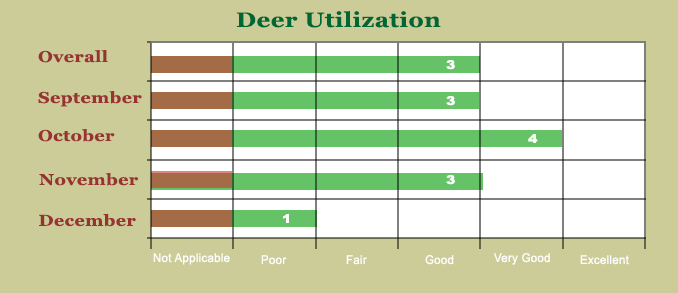 Utilization based on game camera survey on this crop choice + evidence of use
Growth Results
I planted this plot late and as a last minute thing with some leftover seed from my big plot. I did not expect much and it still came up OK, but it never threw a bulb.
Activity Results
Activity was acceptable but nothing to get excited about. I did not expect much since this plot was an afterthought. At one time, this plot was our top kill plot, but things have changed after all the development we've done in other areas with new plots.
Comments
Will plant something else here next year - probably a perennial such as clover.
---
September Photo (Macro)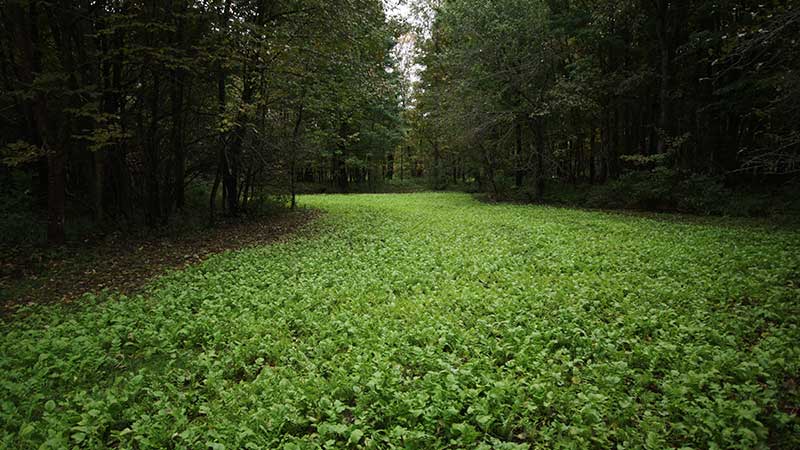 September Photo (Micro)